A pedestrian stops to take a photo by the Chicago River, on Tuesday. REUTERS/Pinar Istek
Elders of Matambú play dominos on May. 14, 2011 next to the only convenience store in the town. Matambú, one of the 22 Indian Reservations of Costa Rica, was created on June 26th, 1976. It is the home to the Chorotegas, who are the indigenous group of the Guanacaste region.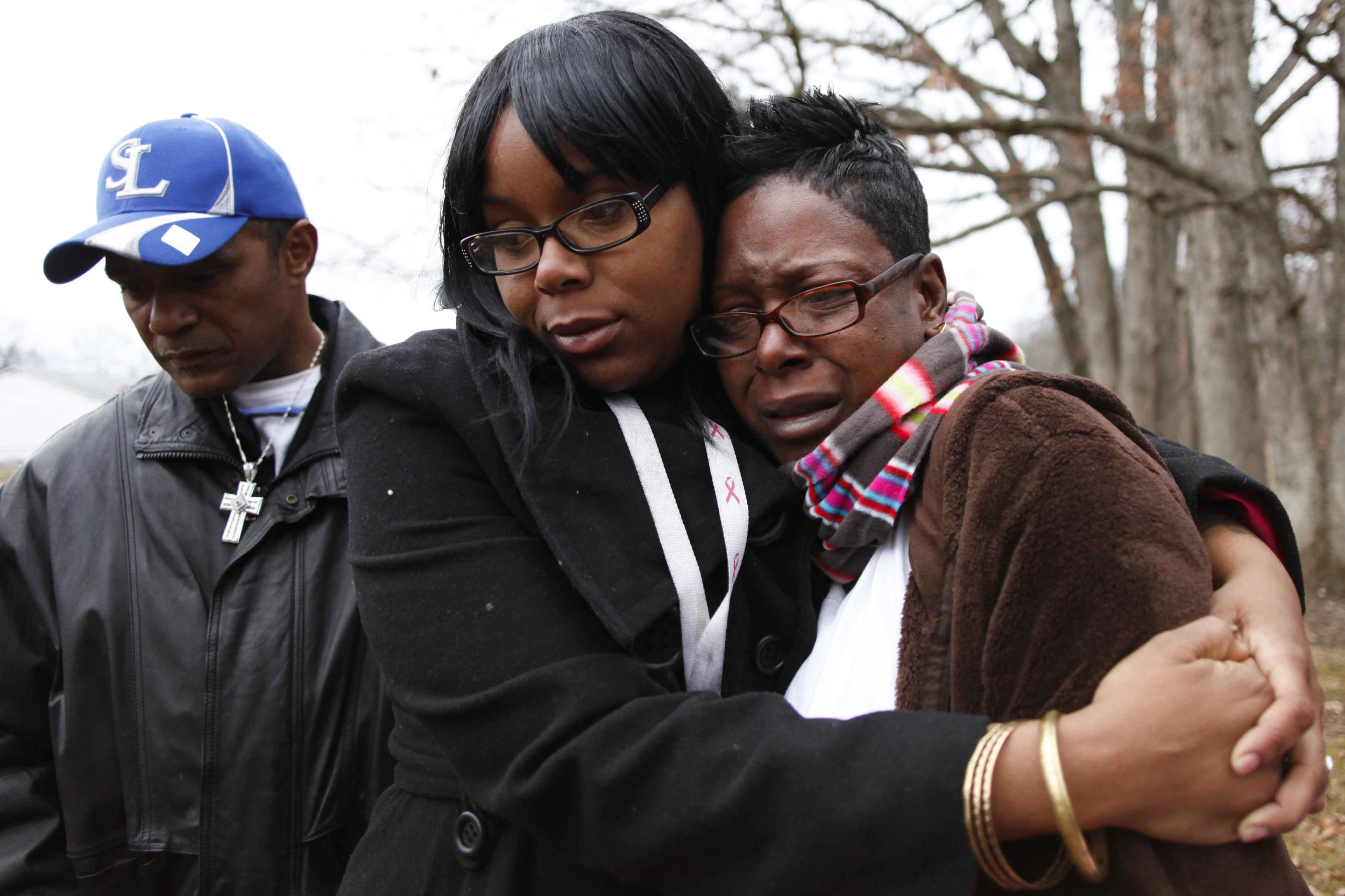 Taquaisha Nelson, center, hugs her mother Trinia Nelson, right, as they visit the grave of brother and son, Tevin Nelson, Monday, Dec. 26, 2011 at Log Providence Cemetery. Tevin's father, Keith Holmes, left, looks on his son's grave as well.
Patricia Vargas Gonzales, center, instructs her students Alana Peuker Neukirch, left, and Caterina Beccaria, right during a class. Patricia Vargas Gonzales, who has been dancing since she was 5, is an acclaimed ballet instructor from the Royal Academy of Dance. She has been teaching ballet over 30 years.
Demolition Derby participants wait to restart the race after a short break Wednesday evening, July 25, 2012 at Boone County Fairgrounds.
Eveling Peréz, a Nicaraguan bull rider, left, helps Rafael Guevara put on his helmet before his turn starts during the first night of the bull run at the Nosara Fair of 2013 in Costa Rica.
A teen mother, 15, looks over her 4 month-old baby in Nosara, Costa Rica in 2011. She dropped out of school when she became pregnant. She began experimenting with sex started between the ages of 13-14. "The thing is… I don't know," she responded, when she was asked why she didn't use any contraceptives during intercourse with her boyfriend. Costa Rican public schools aren't complete strangers to the concept of sexual education, yet it is still not officially implemented in the programs throughout the country.
Hallsville High School head baseball coach, Barry Koeneke is leading baseball practice in Hallsville, MO.


Veterans Day, 2011 in Columbia, MO.
Couples dance during a wedding festival which the Ankara Buyuksehir Municipality organizes annually to help low-income families on June 29, 2013 in Ankara, Turkey. This year 213 couples participated in this community wedding.
Kelly Alvey, left, and her friend Rhonda Gillham discuss the graphic nature of Fifty Shades of Grey, an erotic romance novel by British author E. L. James, at Kelly's Mane Event beauty parlor in Henderson, KY in October, 2012.
One of the patrons of Kelly's Mane Event leaves the beauty parlor after having her weekly hairdo done in Henderson, KY in October, 2012.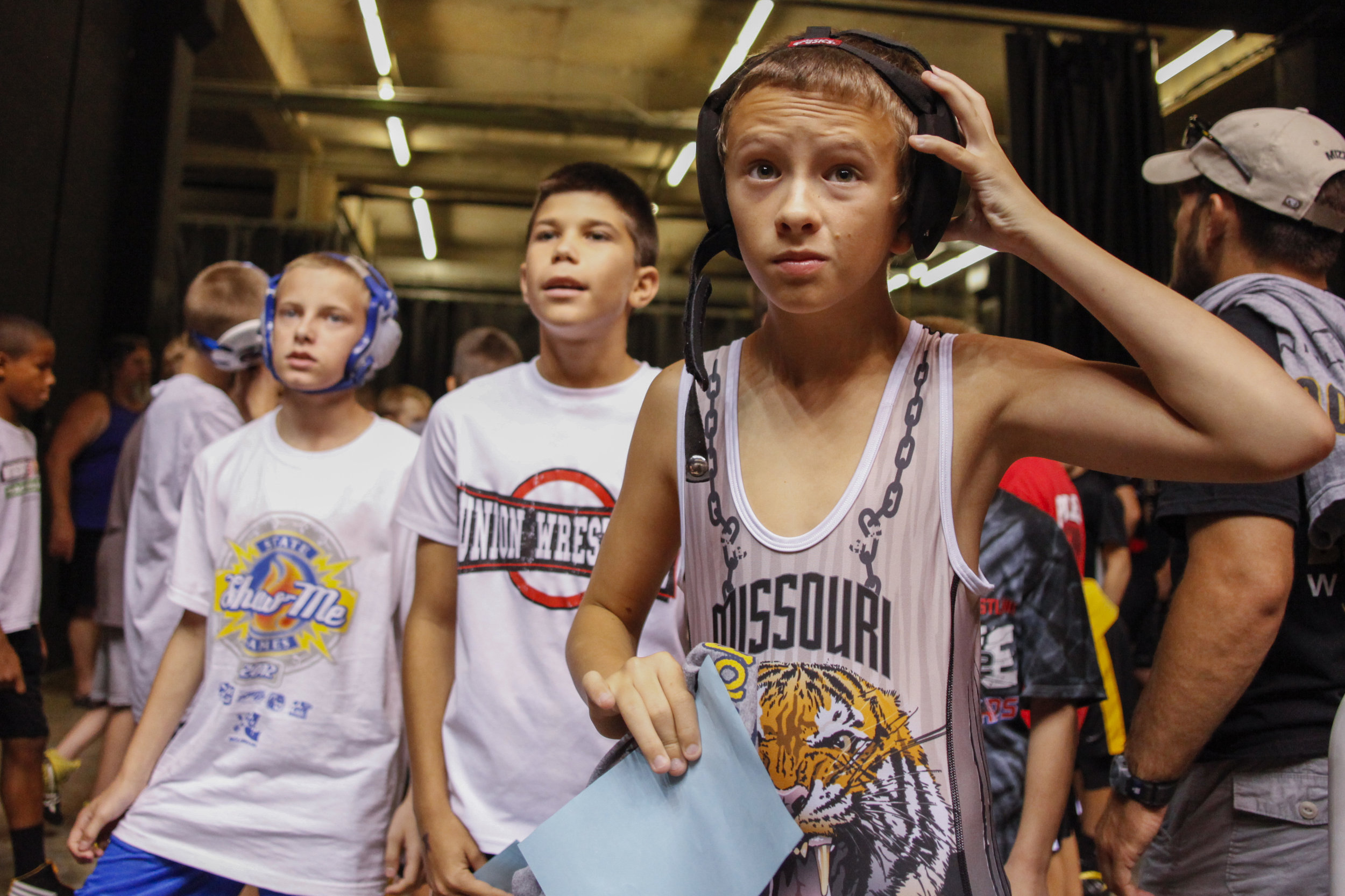 12-year-old Jake Justice, right, puts his gear on before he steps onto the mat for his first match of the day Saturday morning at the Show -Me State Games at the Hearnes Center. Jake has been wrestling since he was 7.
Ruth Payton, an 82-year-old hospice patient, experienced watching a bald eagle be released into the wild, something she had always dreamed of. The eagle, Watson, was brought to the Raptor Rehabilitation Project and treated for lead poisoning. Watson was released into the wild after his treatment was compete.
Monster Bike Bash Costume Contest participants go through a tunnel in Rocheport, Mo.
Rock Bridge softball player Samantha Bell jokes with her teammates in Columbia, MO.
Lucia Pineda, 50, is playing with her granddaughter, Karla Lucia, 10-month old, while her mother Jennifer is back at their house to clean up from the storm.
Rusty Savage, 51, center, talks to his friend, Carol Dell Buckler, 77 at Buckler's front yard on Tuesday, Sept. 23, 2014 in Weston, Mo. Savage commented that Buckler bought that horse, Duke, for Savage to ride. Currently, Buckler's property is on the market for sale and Savage is in search of a new place to relocate Duke.
Cami Barnita, left, hugs Heather Hopkins as they are about to pass out after a party on the couch of their friend Sunday evening, May 6, 2012 in West Plains, Mo. Samantha Price lays with them and looks away.